There is a legion of experts that offer advice on making it through the years of your PhD program. Many agree on the necessities of maintaining a balance of academic pursuits against routine personal outside activities that foster physical and emotional health. Here are 15 suggestions:
It's crucial to stay on track. Your best option to do so and keep peace of mind is to create a schedule that you can follow – and commit to following it. Get up and do your work on schedule, just as you'd report for a job. Devote segments of your routine for research and reading pertinent literature in your field. Add time in your schedule to include sound sleep, good nutrition, exercise, socializing and recreation. Remember you'll have other obligations such as attending lectures, symposia, commuting, parking, cleaning your living space, shopping for supplies, meeting with study groups and peer collaborators. At the same time, build a realistic schedule so you won't work yourself into fear frenzy.
Your writing practice and research methodology can put you ahead of schedule on your dissertation. That's because learning to write comfortably in a scholarly fashion should become a second nature. To eliminate last-minute furies, organize your research times, round up and cite sources properly, and create a number of drafts. Writing at least 30 minutes daily can allow you to consolidate your notes and findings, and note discovery of areas that require additional research. Plus, much of what you write goes directly toward your understanding of your subject matter. Because of your other commitments to teaching, collaboration, and outside activities, keep a writing routine and stick to it. At the same time, read smarter, understanding how the literature fits to your purposes. In reading and writing, look for key points, not bulk.
Decide from the begging that you can't afford to collaborate or socialize with friends or peers that exude negativity. Braggards or chronic complainers can sap your energy or even cause you to adopt negative thinking or comparisons with the progress of other PhD candidates. Lead your own research, but seek advisement from people that you can trust, who have your best interests at heart. Join groups involved in your major field of study with which you can share academic as well as social issues. A positive community can bring you out of isolation, and isolation can foster fear or despair.
Along with creating a positive community, get on with networking from the very beginning of your program. You're going to spend four or five years at the university, giving you ample time to forge and grow partnerships with working professionals, educators, junior faculty, and peers that contribute to your evolving knowledge base. They can offer suggestions to explorer literature, research trends, and potential opportunities for publications, conferences, and workshops. Remember to investigate online tools and communities as part of your networking as a way to make yourself known as a colleague. Create your professional/research profile at places like LinkedIn or join a LinkedIn Discussion Group. Speak with presenters at seminars. Connect with authors you discover in your literature research and participate in career groups outside your usual sphere at the university. Finally, consider taking informational interviews as a means of understanding the workplace, getting your name out there, and connecting with potential employers.
Having ample money to get you through your program can be difficult, even excruciating. But just knowing solid funding resources can give you some comfort and save precious time. Have a financial plan and do the legwork vital to your economic survival. Don't let finances overwhelm your primary purpose of discovering your interests, focusing on your expertise, and making progress. Financial aid options for doctoral students are available at the U.S. Department of Education. You may need to combine several opportunities to cover your total expenses, including grants, scholarships, loans, fellowships, housing costs, and securing teaching and research assistantships. Some grad students make money tutoring but you'll have to consider the time against your routine and academic schedule. GoGrad provides detailed PhD cost estimates broken down by professional field, along with scholarship/grant/fellowship search tools.
(Video) How to pass your PhD viva – top five tips
Rutgers University advises students to find other ways to palliate stress than by overeating – even healthy foods. Eat lots of fruit and vegetables and all your meals at the right portion sizes. Cut out junk food and sugary treats that create the craving to keep eating them. That goes for alcohol, too, which can contribute to a decline in your health and create another source of worry. Student and faculty events often include drinking, so proceed wisely, even if peers call you a wimp. Vary your meals and include a free day for eating what you want without guilt. WebMd suggests that students include berries, oats, milk or yogurt, salmon, dark green veggies, walnuts, beans, and dark chocolate. Coffee is okay in small doses (8 oz) and without lots of sugar. Latte and mocha drinks are satisfying but often contain large amounts of sugar. Green tea can wake you up, if you don't want to overdo coffee, but eschew energy drinks or other stimulants that make you jittery.
Exercise, even moderate, can do wonders for both your physical and emotional wellbeing. Among its benefits, regular exercise fights stress, improves memory retention, and boosts your mood (particularly in winter). Researchers at Colorado Tech report that exercise increases "the number of brain cells in the hippocampus, which controls the formation, retention and recall of memories – all essential for student success. In most adults, the hippocampus starts to shrink in the late twenties, leading to memory loss over time." Exercise can also add to your social bandwidth if you have regular workout partners or participate in intramural team activities. Remember to stretch. Consider taking a yoga class or Pilates workout. Do some running, weight lifting, swimming, or join a rowing group. Hike with friends or colleagues. Get out the mountain bike. For best results, get in a 30-minute workout at least three times a week. Time Magazine reports that cardiovascular exercise can positively affect depression, anxiety and mood disorders. And you'll sleep better, too.
Rejection in an PhD program is a routine, unwanted emotional downer. But how you react to it is crucial. Unsolicited advice can feel abusive. Competition for internships, fellowships and publications can stress you out to the point of collapse. Coping tools include not taking rejection or undue criticism personally and chalking it up to experience. It can soften the blows as they come. Comparing yourself to other candidates can be toxic. As with athletics, there will always be someone better than you. But you're not pursuing your colleagues' goals, dissertations, or even the identical degree – you're pursuing personalized knowledge and skills for your life after the doctorate. Barbara Robson, an Associate Editor for two academic journals, writes in Quora that most papers (80 percent or more) are rejected and that there's an element of luck in getting published. If your paper is rejected by a journal, find another suitable place to submit it. If you're passed over for a conference, don't sent a hate letter or academic rebuttal. Move on.
Finding the right mentor and dissertation advisor is pivotal to your academic success and survival. The Gradhacker Blog at Inside Higher Ed suggests that you choose an advisor that shares your research interests and career path. Ask about their success rate in graduating students that they mentor. Check out whether they walk the walk by viewing their list of publications, conference presentations, and other research accomplishments. Find out if they're available for ongoing advising. Explore their aptitude as a mentor and the personal chemistry toward working together. Are they hard to communicate with, abusive or condescending? Are they unable to otherwise maintain a productive and respectful relationship during the time you'll be in the program? Not all accomplished professors make for good advisors. Some may be too wrapped up in publishing or attending conferences to meet with you. You should leave advising sessions feeling more focused, energetic about your research and dissertation, and armed with strategies for accomplishment.
There's an old joke where a friend asks if you can hang out and you say, "I'm in a PhD program so ask me again in five years." It's vital to maintain relationships with family and friends. They can sustain you and keep you from deadly isolation. At the same time, they can be distracting. It's useful to maintain balance by scheduling time with family and friends while sticking to the need to bear down on research and writing. The PhDStudent Forum says when possible to combine family or friend events around studying. For example, take study time for yourself during a longer visit to family to keep your academic momentum. Visit a coffeehouse where you can study along with family and friends that also like reading in public. Be sure to communicate clearly about your schedule and find ways to book in indispensable phone calls and visits. Join friends for exercise or recreation.
(Video) Peter Levine's Secret to Releasing Trauma from the Body
Yeah right, when is that supposed to happen? It happens when you make it happen. To maintain a sane equilibrium, devote some time to routinely indulge in things you like doing. For example, work in the garden, take a massage class, learn photography, play live music, go kayaking, join a cooking class, volunteer in civic or advocacy activities or learn a foreign language. Build something with your hands. Play scrabble. Paint to indulge your playful or creative side. Take a dance class. Learn meditation or improve your ping pong game. Because it can be near impossible to turn off your PhD brain, relegate it to background noise. That way you might have breakthroughs or discoveries that emerge when you return to work.
Living alone may create a peaceful learning atmosphere, but not if you have noisy neighbors above, next door, or below you. Yet you can develop a horrible sense of cabin fever if you isolate at home. Wherever you reside should be comfortable and workable. Clutter can be a source of stress. According to Inside Higher Ed, living with roommates can save on expenses, but comes along with its own set of challenges. Roommates can have other routines and schedules that introduce unwanted noise, emotional drama, unwanted guests, or social habits that can send you off the edge. Research potential housemates carefully, allowing a back-up plan for dealing with inevitable problems. Developing a friendly but direct communication strategy can help. Or, you can create a work zone in your bedroom that lends for privacy. If necessary, you can find a quiet study environment in a library carrel or small café. The same suggestions apply if you're living with family.
Who you are, ultimately, is not a PhD student. Your grad program is what you're currently pursuing. The Indiana University guide to thriving in graduate school suggests that you shrink overwhelming expectations into bite-size challenges. It's normal for doctoral students to think that they're an imposter among experts. Johns Hopkins University found that striving to meet your expectations can cause low self-esteem, procrastination, guilt and depression. You may find yourself unable to meet your expectations for perfectionism, so modify your plans to hit deadlines with your best effort. The guide further advises to straighten out the expectations that others may have for you. This can be especially true with families and people who provide financial or emotional support.
Opportunities to attend conferences and presentations are richly rewarding. First, you become part of the greater community in your research niche and you can build a lifetime network of colleagues. You can also gain a greater understanding of the professional options available to you. Even attending conferences out of your niche area can stimulate ideas and send you home refreshed. Participating in panels is a great way to network and demonstrate your expertise. Attending job fairs is another way to network while exploring the professional environment. By networking at conferences, you can set up additional meetings with experts by phone, virtually, or before the next conference. It doesn't hurt to cite conferences and your own presentations on your CV.
(Video) Vlog 183 – How to know it is time to quit a PhD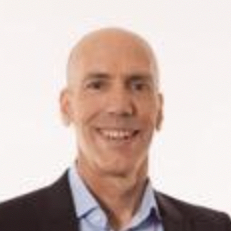 Dr. David Hall has worked as a consulting psychologist in organizational settings in Australia for over 20 years. With professional expertise in both psychology and law, David has significant experience in conducting workplace assessments and interventions at organizational, team and individual levels. He holds a PhD in Psychology and a JD.
The number one thing that PhD students are afraid to talk about is the lack of progress that they are making on their PhD dissertation. This was certainly true in my case and also in the case of many of my classmates whom I spoke with. The dissertation is such a big project with different stages in it and requires such self-discipline over a sustained period of time. When I got past my embarrassment about it and started speaking to others about it helped a lot and I found a way forward.
Another thing that PhD students are afraid to discuss is their ambivalence about being in a doctoral program and whether they've done the right thing and whether they should continue. These are all important questions that such students need to be aware of and speak to others (counsellor, friends, etc.) about.
As mentioned, my greatest challenge in relation to completing my PhD was getting through the dissertation process. Two things really helped me get over the line (and came from speaking to friends and classmates). (1) Since my dissertation was quantitative, I hired a statistics advisor that I met with on a regular (weekly or fortnightly) basis and this helped me make good progress in that it served to provide much needed structure (and assistance with statistical analysis). (2) I fired my dissertation chair and found a new one that I had a much better working relationship with. My new chair was more knowledgeable about my dissertation subject area and also he was much more supportive. I made significant progress with him and thereafter completed my dissertation in a relatively short time frame.
My tip for students who are experiencing high levels of competition is to try put it all into perspective: Do your best to get the finest resources (internships, grades, etc) that you can but know that once you're out in the profession, some of those things might really matter that much in the bigger picture. So, one can be just a 'pass' in your doctoral program but then get out into their profession and make a big splash.
(Video) How to end stress, unhappiness and anxiety to live in a beautiful state | Preetha ji | TEDxKC
'Cut up the sausage' and focus on/work on it a piece at a time; Locate assistance or supportive individuals and meet with them regularly and ongoing throughout; Create 'deadlines' and milestones for yourself to work towards and have these other (helpful) individuals assist in keeping you accountable.
Find ways that work for you that help to bring structure into this enormous unstructured (or scantily structured) project called a PhD — and especially its dissertation. At the end of the day, it's really about just getting through it and into the next (and bigger) stage of your profession. Just do your best while you're in it and don't get too caught up in the moment.
Additional Resources & Help for PhD Students
You should realize that you can't do everything on your own. To do so is a recipe for financial despair, insurmountable academic challenges and poor overall wellbeing. At the same time, you may need to sift through the wealth of outside resources to find the one that addresses your concerns. The following links will connect you with financial options, bulletin boards in your field, and academic resources. Find tips for time management, exam preparation, and help with emotional issues that can and will arise:
GoGrad Guide to Paying for Your PhD: Students are currently paying upwards of $80,00 in tuition to complete their PhD. Use our guide to research your financial aid options.
PhinisheD: This free, comprehensive bulletin board is devoted to PhD students struggling with completing their degree. Find links for reference guides, financial aid, health and well-being tips, and writing guides.
National Grad Crisis Line: It's for when the going gets rough. The National Grad Crisis Line at (877) 472-3457 was founded in 1988 to provide free mentoring, confidential counseling, and referral services.
Centers for Disease Control and Prevention: The CDC offers a pithy, wide-ranging college resource for maintaining wellness through sound nutrition and exercise. It offers diet plans, activity guidelines, and stress-prevention tips.
U.S. Department of Education: Learn about financial aid for graduate or professional students including grants, loans and scholarships. The page links to government sites for applications and additional financial resources.
ThoughtCo: This site is packed with articles on graduate school written by experts. Topics include prepping for comprehensive exams, time-management skills, and dealing with procrastination.
Meetup: Student Meetups provide free, online listings for students to connect PhD candidates seeking peer support. Join an existing group or start one at your university.
GoGrad: Discover tips for PhD students who want to complete their degrees online. Featured affordable online doctoral fields include business, computer science, criminal justice, education, nursing and psychology.
The Grad Café: As host of graduate-school forums, the Grad Café operates a peer-run group that discusses the advantages and negative aspects of living alone or sharing housing.
PhDJobs: Register for free and post your VC. Search among 1,600 current listings for PhDs and sign up for job alerts or information about post-doc programs.
Tips for Being Successful in Your Doctoral Program
Develop Time-Management Skills. …
Start Thinking About Your Dissertation or Doctoral Study Early. …
Choose a Dissertation or Doctoral Study Topic You're Passionate About. …
Don't Take on Too Much. …
Ask for Help. …
Consider Online Learning.
How do I become a successful Ph D student? › 10 Ways to be a Good PhD Student
#1 Figure out how you work best. …
#2 Take an active role in your supervision. …
#3 Listen to your supervisor's advice. …
#4 Create your own opportunities. …
#5 Do not get too distracted from your thesis. …
#6 Join in with your academic community. …
#7 Remember your "why"
How many hours should a PhD student study? ›
How many hours of study is a PhD? As a general rule, you should expect a full-time PhD to account for 35 hours of work a week – the equivalent of a full-time, 9-5 job. It's likely that during especially busy periods – such as when you're writing up – you may work considerably longer hours.
Why do you wish to pursue PhD best answer? ›
PhDs and research degrees help you start or continue your research in a field you're passionate about. You can decide what you work on, how you work on it and how you get there, with support and guidance from a supervisory team.
Stress. With looming deadlines, large scale projects, and a huge amount of personal investment, a PhD can be extremely stressful. This is compounded by the fact that everything is always riding on you and you alone – making the highs higher and the lows, well, let's not go there.
How many hours PhD students sleep? ›
A more recent study of 2,683 graduate students (including doctoral students) gave a similar average of 6.4 hours of sleep a night 2. In a recent workshop with doctoral students, we asked them to actually track their sleep 3 for a couple of days.
The PhD failure rate in the UK is 19.5%, with 16.2% of students leaving their PhD programme early, and 3.3% of students failing their viva.
What makes a strong PhD candidate? ›
In a nutshell, for a strong Ph. D. application, you need academic questions that keep you up at night and the discipline to follow the guidelines Dr. Kendrick shared, so that you can demonstrate your willingness and ability to work under supervision to answer those academic questions.
What skills should a PhD student have? › Here are examples of PhD skill sets and ways to describe them.
Analysis & Problem-Solving.
Interpersonal & Leadership Skills.
Project Management & Organization.
Research & Information Management.
Self-Management & Work Habits.
Written & Oral Communication.
How many papers should a PhD student read weekly? ›
Typically, the major results are abstracted out into shorter journal and conference papers and those are easier to read. There are exceptions to all of this, and maybe it is different in other places and some fields, but 7 seems to match the experience of most people I've spoken with.
A PhD program in a good school tends to have the best students, and this is self-evident and tautological. In high school, you have peers of all abilities and aptitudes, and hence the curriculum is geared towards the average person, and hence almost anyone can complete it successfully.
Which PhD takes the shortest amount of time? ›
It focuses less on application than an Ed. D., but the same types of careers would be possible with either of these two degrees. In terms of time to completion, the shortest program option is likely the EdD as there's often no dissertation required.
How do you know if a PhD interview went well? ›
There are some signs it went well for me: telling me they had a strong file for me but wanted to see if it was a "good fit", went overtime due to good conversation throughout, a few "that's a good attitude to have"s, had a prompt and thorough answer for every question (with a couple fumbles), telling me my proposal is …
Why are PhD degree holders called doctors? ›
A PhD is a university degree that a student gets after several years of advanced study in a subject. Once you have a PhD, you can be called "Dr. So-and-so." The abbreviation PhD stands for "Doctor of Philosophy," and it's also called a Doctorate.
What is your goal by obtaining a PhD? ›
Completing a PhD is all about creating fresh knowledge, discovering new things and developing new skills. It is a degree meant for those who seek greater depth of knowledge in a specific area.
What is the most difficult part of PhD? ›
It's this: the hardest part of doing a PhD is flexing your academic muscles and speaking with authority.
What is the most difficult field to get a PhD? › Top 10 hardest PhD Degrees to Earn
Boarded Medical Doctor: After spending about eight years to earn your first degree, you are faced with between three and six years of residency. …
PhD in Mathematics: You can't imagine the equations that were solved to gain a higher education degree in mathematics, not to talk of a PhD.
Doing a PhD is stressful and isolating under the best of circumstances. And in case you haven't noticed, we're not exactly in not the best of circumstances these days. Stress and anxiety run rampant among PhD students. Many of us are feeling overwhelmed.
What do PhD students do all day? ›
Many PhD students have about 40 hours a week of reading and classwork, plus around 20 hours a week of assistantship or lab time. And that's minimum. You may also be teaching while you're doing your dissertation.
Can I do bed while doing PhD? ›
Yes, you can do that. it was not valid one year ago but last year in july, University Grants Commission (U.G.C.) approved that a student can pursue two degrees at the same time but not as a regular student. The rule says "One degree as a regular student and another degree through open/distance learning".
Ed is compulsory for PhD degree holder in order to teach in schools? Yes, you need to have B. Ed course to appear for CTET examination. CTET is Central Teacher Eligibility Test.
Why do PhD students drop out? ›
Results showed that a third of the sample, mainly the youngest, female and part time students, stated that they had intended to drop out. The most frequent motives for considering dropping out were difficulties in achieving a balance between work, personal life and doctoral studies and problems with socialization.
What percent of PhD students quit? ›
attrition rate is approximately 50%. That means one out of every two students who start a Ph. D. program leaves prior to completion.
What is the most important part of PhD application? ›
Make the research statement shine: Perhaps the most important element of the application is the research statement. Faculty members use the statement to get a sense of your writing ability, passion for the field, research experience, intellectual potential, and fit with the program.
What is the most important factor in PhD application? ›
Your GPA in undergrad is the single most important factor in PhD admissions. …
The reason for this is that PhD programs are a lot of work. …
Along with your overall GPA, schools request your major GPA. …
While taking harder courses in undergrad is a great experience, they can also harm your overall GPA.
Can you fail a PhD interview? ›
Many PhDs fail their first non-academic interview by treating it like an academic interview. The worst thing you can do during a job search is work hard for months (not to mention the years it took to get your PhD) and then mess it all up in the first 90 seconds of meeting an employer.
What should I know before doing PhD? › Important Things to Consider about Pursuing a PhD
Choose a topic/subject for your PhD. …
Find the best supervisor. …
Check out institutions that offer PhD programmes. …
Decide if you want to study a PhD abroad. …
Are you eligible to pursue a PhD in a country? …
How will you pay for your international PhD?
What should I do in my first week of PhD? › A Guide to Your First Week as A PhD Student
Make Your Workspace Your Own. …
Get All the Forms Sorted. …
Make Sure Your Access Cards Work. …
Get to Know the Admin Staff. …
Start Reading Papers. …
Meet Your Supervisor(s) …
Get to Know Others in Your Research Group.
What is expected of a PhD student? ›
In addition to gaining expertise in a particular field of study, PhD students are expected to expand the knowledge of that disciplinary field by discovering and pursuing a unique topic of scholarly research, resulting in the PhD dissertation.
A: Take two capsules daily with or without food.
When it comes to your own research area papers should be read carefully and critically to understand what is being done, how it is being done and if the interpretations and methods made and used really show that. As my PhD supervisor used to say, read atleast two papers a day even if you are busy with experiments.
How many words should I write a day PhD? ›
Aim to dedicate at least two to three hours each day on your thesis. As you become a faster writer, you will notice that you can easily hit the 2,000 words a day mark, and maybe even beyond.
What age do most people do their PhD? ›
Published by Steve Tippins on June 16, 2022. In 2020, the average age of a graduate from a PhD program in the United States was 33. However, 6% of the graduates were over 45.
What is a good age to do PhD? ›
mean that most won't start their PhD projects until they're at least in their early to mid 20's; in the UK, for example, the average age for a PhD graduate is between 26 and 27 years old [2].
How old are most PhD students? ›
In 2021 in the United States, 44.7 percent of doctorate recipients fell within the age bracket of 26 to 30 years old. A further 30.9 percent of doctorate recipients were between the ages of 31 and 35 years old.
What is the easiest doctorate degree? ›
Generally, education, humanities, and the social sciences are considered the easiest fields in which to pursue degrees.
How do you finish a PhD as fast as possible? › Follow these top notch tips to finish PhD quickly.
Join PhD in full time with a private university.
Choose the latest topic of research.
Get a supportive PhD supervisor to finish PhD quickly.
Write at least 5 SCI Journal papers for a quick PhD.
Write a perfect thesis in 2 years of time.
What is the fastest way to finish a PhD degree? ›
One of the fastest ways to earn a doctorate is by matriculating into a program with graduate-level credits and having previous academic or research experience. Students can also find programs that offer an accelerated option.
What should you not say in a PhD interview? ›
Don't give too general answers. Be specific and to the point because that will show us that you are not feigning but you know what you are talking about. Don't get nervous if you think the interview is not going well. In many cases this is just your personal impression, which may be wrong.
What are good weaknesses for a PhD interview? › Examples of weaknesses might include:
Lack of confidence speaking in public.
Not detailed-orientated enough.
Competitive.
Delegation.
Self-critical.
Insecure.
Don't take enough risks.
Not confident asking questions.
Interview questions about your PhD project
#6 Why this project? …
#7 What makes you the right candidate for this PhD? …
#8 What difficulties do you expect to encounter during this project? …
#9 What would you like the impact of this project to be? …
#10 How will you fund this project?
What are people with PhD called? ›
A doctoral degree (PhD) is a degree that one earns after a master's degree. A PhD entitles a person to use the title doctor. These are the social and physical scientists who conduct and evaluate published research.
Do you call a PhD holder Doctor? ›
D.) is a degree that one earns after a Master's degree. A Ph. D. entitles a person to use the title "Doctor." These are the social and physical scientists who conduct and evaluate published research.
Can you be called Dr with a doctorate? ›
In answer to the question, "Is a PhD a doctor," the answer is yes. Both a PhD and a professional doctorate like an EdD earn you the title of "doctor." But there are differences between the types of doctoral degrees. Learn more about a PhD vs.
What makes a PhD student successful? ›
In the end, there are two factors that make for a successful completion. One is the quality of your PhD dissertation, the other is the time it took you to complete it. As for the quality, you should always strive for the highest possible scientific quality within the available timeframe.
What motivates me to do PhD? ›
Current research shows that PhD applicants may be motivated by many factors such as: willingness to improve career prospects. passion for research work and teaching. the aspiration to discover and learn new things.
What motivates you to do a PhD? › Reasons to do a PhD or research degree
Passion for research. …
Become an expert in your field. …
Put your studies into practice. …
Learn with engaged peers. …
Boost your career. …
Networking opportunities. …
New city, new experiences.
Can you have a life while doing a PhD? ›
You can have both! Getting a PhD degree and having a private life is possible. The old notion of 'you've got to give up everything if you want a scientific career' is not true.
How can a PhD student balance life? › 3. How PhD Students Can Maintain Work/Life Balance
Know your peak productivity hours. …
Devise a work method and stick to it. …
Set aside one day a week where you don't do any work. …
Keep all your research materials at your office. …
Exercise regularly. …
Keep in touch with friends and family.
How many hours do PhD students study a day? ›
Many PhD students have about 40 hours a week of reading and classwork, plus around 20 hours a week of assistantship or lab time. And that's minimum. You may also be teaching while you're doing your dissertation.
The idea that getting a PhD is going to hurt your chances of getting an industry job is a misconception. In fact, most PhDs go on to get jobs in industry and most get paid more than non-PhDs in the same position. The only way a PhD will hold you back from getting an industry job is if you use it as an excuse.
Which PhD is most in demand? ›
#1 – PhD in Chemical Engineering
In recent years, chemical engineering has been recognized as the best doctoral degree by salary-offering steady job growth and high early career and mid-career salaries. Chemical engineers often work in biotechnology and business services as researchers.
Can a PhD student have a relationship? ›
There are plenty of people who manage to start and maintain relationships while in graduate school. Though, in some instances, an otherwise healthy relationship will go through difficult times as a result of PhD-induced stress, particularly around qualifying exams or dissertation writing. Yes, they do.
Why are PhD students so stressed? ›
Introduction. Career advancement can be exciting but at the same time demanding, which can cause stress and anxiety in students of all levels of education. Particularly, the academic responsibilities of a PhD student may be stressful if not well managed.
Why PhD is a lonely journey? ›
Work less and work smarter. If you wanted to put your finger on one reason why PhDs are lonely it's this: you often have to isolate yourself, bury your head in books or data, and spend hours working alone. That, and people who haven't done a PhD can't understand the unique stress and anxiety you're facing.
PhDs are renowned for being stressful and when you add a global pandemic into the mix it's no surprise that many students are struggling with their mental health. Unfortunately this can often lead to PhD fatigue which may eventually lead to burnout.
Do PhD students have a social life? ›
Two Perks to Your Social Life as a PhD Student. If they want to, PhD students absolutely can and do have a social life! Despite misconceptions, as we just covered a moment ago PhD students aren't generally confined to living a life in the lab for the duration of their project!
What is the best age for PhD? ›
The best age to get a PhD is three years ago. The second best time is now. In reality, the best age to get a PhD is whenever you are able to complete it. The earlier you finish your PhD, the more of a life and career you'll have with it, but there is no optimal age.
We know that 30 to 50 per cent of PhD candidates don't complete globally.
Videos
1. How to recover from depression 2. 5 tips to improve your critical thinking – Samantha Agoos 3. Sauna Benefits Deep Dive and Optimal Use with Dr. Rhonda Patrick & MedCram (MedCram – Medical Lectures Explained CLEARLY) 4. Want To Lose Weight? Doctors Say It's Time To Stop Counting Calories 5. How Doctors Tell Patients They're Dying | Being Mortal | FRONTLINE (FRONTLINE PBS | Official) 6. Bipolar disorder (depression & mania) – causes, symptoms, treatment & pathology
Author: Rob Wisoky
Last Updated: 01/25/2023
Views: 6470
Rating: 4.8 / 5 (68 voted)
Reviews: 83% of readers found this page helpful
Name: Rob Wisoky
Birthday: 1994-09-30
Address: 5789 Michel Vista, West Domenic, OR 80464-9452
Phone: +97313824072371
Job: Education Orchestrator
Hobby: Lockpicking, Crocheting, Baton twirling, Video gaming, Jogging, Whittling, Model building
Introduction: My name is Rob Wisoky, I am a smiling, helpful, encouraging, zealous, energetic, faithful, fantastic person who loves writing and wants to share my knowledge and understanding with you.
© 2023 Soviti. All Rights Reserved.